Chiropractor Minnetonka MN
Welcome to Health Connection Family Chiropractic located in Minnetonka, MN. At Health Connection Family Chiropractic, our Minnetonka chiropractor provides high-quality chiropractic care that is convenient and affordable for the entire family.
At Health Connection Family Chiropractic, it is our mission to offer the absolute best chiropractic services in Minnetonka. We understand the health concerns and questions that families in Minnetonka are facing. We want to be the first resource families can turn to for their chiropractic needs.
Our mission is to educate every one of our patients on where true health comes from by providing the resources and patient education necessary to empower them to take charge of their health. Every one of our patients leaves our Minnetonka office with more knowledge of health and healing than when they entered. We believe the more our patients can understand how chiropractic works, the greater the benefit they will receive during their care.
Health Connection Family Chiropractic
IS CHIROPRACTIC RIGHT FOR YOU?
The Benefits of Chiropractic Care
The benefits that chiropractors provide can be seen in a variety of health conditions. Even relatively healthy people can see improvements. Most of us put our bodies though a lot. Regular adjustments can help to restore balance within the body.
Your spine is designed to protect your spinal cord. Your spinal cord is responsible for moving information from your brain to the rest of your body. Your spine is the protective case for one of the most important parts of your body, and a Minnetonka chiropractor can help you maintain it.
HOW TO FIND US
Our office is located at 5101 Thimsen Avenue Suite 106, Minnetonka, MN 55345. We are located on the southwest corner of the intersection of Highway 7 and County Road 101 next to the Wells Fargo Bank on Hutchins Drive.
SYMPTOMS WE HELP
Our Minnetonka chiropractic clinic serves patients suffering from headaches, neck pain, low back pain, sciatica, fibromyalgia, car accidents, work injuries, sports injuries, and disc herniations.
We also offer prenatal and children adjustments. In addition, we serve a large number of patients for wellness care.
OFFICE HOURS
Monday
9:00am - 12:00pm
3:00pm - 6:00pm
---
Tuesday
10:00am - 12:00pm
3:00pm - 6:00pm
---
Wednesday
9:00am - 12:00pm
3:00pm - 6:00pm
---
Thursday
9:00am - 12:00pm
3:00pm - 6:00pm
---
Friday
9:00am - 12:00pm

---
Saturday
Closed
Health Connection
Family Chiropractic
5101 Thimsen Avenue Suite 106
Minnetonka, MN 55345
(952) 232-4700
SYMPTOMS CHIROPRACTIC CAN HELP
Contact us today to see how we can help you feel better today.
HOW TO CHOOSE A Minnetonka CHIROPRACTOR
The following pointers can be useful in helping you find the best chiropractor for you in Minnetonka. Often times when people are looking for chiropractor in Minnetonka, they simply go straight to Google and choose the first result they see.
However, a chiropractor who is coming up first in a Google search should not automatically become your first choice for care. Consider the following steps to find the best chiropractor for you.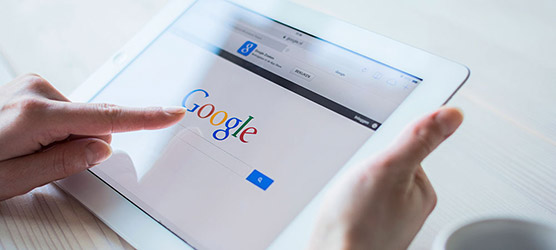 Time Needed: 5 minutes
Total Cost: USD 0.00
THE 4 SIMPLE STEPS TO CHOOSING A Minnetonka CHIROPRACTOR
Step 1: Start a Google Search
First, enter any of the options below in the search bar:
Chiropractor Minnetonka
Chiropractor 55345
Chiropractor near me
Best chiropractor in Minnetonka

Step 2: Check Out Their Website
The top Minnetonka chiropractors put just as much thought into their site as they do in their overall practice. In looking over their website, you should get a sense if they might be the best chiropractor for you.

Step 3: Read Their Reviews
Find the Google Business Page of a chiropractic office you are considering for care. It's one thing for a doctor to claim they can help, it's another to see patients leave their happy reviews providing proof.

Step 4: Call The Office
After getting a general overview of what the clinic offers, call the the office to see if they match the messaging that their site and Google My Business have portrayed. After a brief talk with the office, you will find out if they are the the right fit for your health goals.